You'll love this Italian Meatloaf with cheese and spinach topped with marinara! Use this recipe for chicken meatloaf, turkey meatloaf or any ground meat! It's easy to make this gluten free or keto friendly too.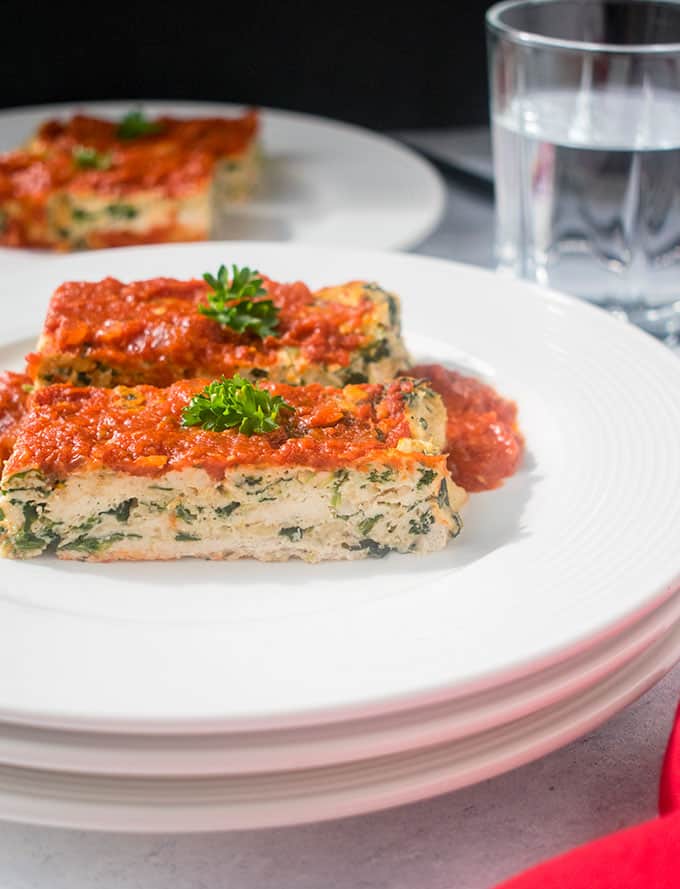 Would you be mad if I told you I've been making this delicious Italian meatloaf recipe for months and never shared it until now? It's become a family favorite around here, and I'm predicting you'll add it to your dinner rotation after trying it.
It's basically a meatball in loaf form. Think ground chicken or ground turkey mixed with Parmesan, spinach, garlic, parsley, eggs, seasonings and topped with marinara. My main deviation from Italian-style meatloaf is to bind everything with rolled oats instead of bread crumbs….